Our office is situated on Birger Jarlsgatan 41A in central Stockholm. If you need help finding you way here, please check the map down to your right. On this page you'll also find contact details and short presentations of all the people working here. If you are a member of the press, please contact our press officer Jesper Lövkvist at jesper@utopia.se or +46 707 69 97 46. For all other questions please mail us at info@utopia.se.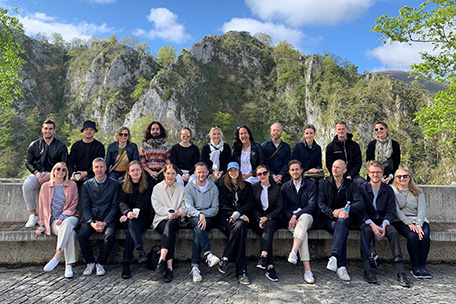 Sofia Lindelöf
Arkitekt
sofia.lindelof@utopia.se
070-021 02 20
Caroline Mörnås
Konceptansvarig
caroline.mornas@utopia.se
073-777 09 11
Annika Lindfors
Ekonomiansvarig
annika.lindfors@utopia.se
076-111 53 50
Find our press releases and sign up to receive future news updates from Utopia at Mynewsdesk. For press and media enquiries, please contact Jesper Lövkvist at jesper@utopia.se or +46 709 15 25 92.